SELECT
Choose your dishes from the weekly menu, and email your selection to [email protected].
RECEIVE
Your healthy, pre-cooked meals are delivered right to your door.
ENJOY
Store your meals in the fridge, heat one up when you're hungry, and dig in!
MEAL PLANS
Meals total
$100.00
per week (5 days)
Meals total
$150.00
per week (5 days)
Meals total
$200.00
per week (5 days)
Half pans total
$100.00
* $100.00 minimum order required for free delivery * Deliveries outside the Oklahoma City Metro Area and orders less than $100.00 are subject to a $10.00 delivery fee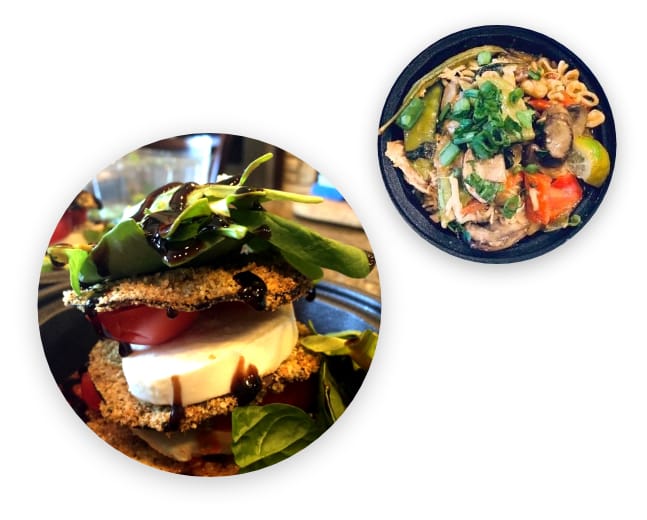 FRESH, CONVENIENT,
AND SUPER LEAN
All meals are low-fat and prepared fresh with whole grain pastas, super lean meat (never frozen), and fresh or frozen vegetables — no butter, oils, or salt added. Meals are designed to average 300 calories per container, based on a 10 meal order. Meals last 7 days if refrigerated, and can be frozen.
Now Offering Gluten-Free Meals!
Since the menu changes regularly, Wyndi will email you each new menu. Meals are delivered on Mondays, between 8:00 a.m. and 1:00 p.m. Please be sure to turn in your orders NO LATER than noon on Thursday for the following week's delivery. You can reach Wyndi at [email protected] and she will email you an invoice that you can pay by credit card.
Please complete the form to join Wyndi's email list, and feel free to let her know of any food dislikes or allergies and she will try to work around them. Vegetarian, low-carb, gluten-free, and keto menus are available as well.